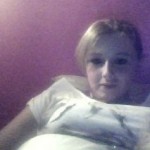 I eat absolutely anything. Chinese, Indian, Thai, Vietnamese, French or German – if it`s food, I`ll devour it.
I try to travel on a national scale as much as I can – I think it`s important to get to know the country you live in and I love to explore the areas around me.
I`m a clubber at heart. I love to feel the music vibrate on the dance floor and any partner that takes up with me needs to love it too.
I absolutely love television and admit that there are some programmes I will actually head home -or stay in- to watch.
When I
At the moment I`m not really sure what I`m looking for in a relationship – but you never know, you might be the one to help me figure it out!